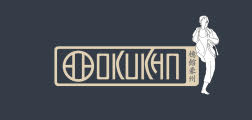 About us:
OKUKAN SHITO-RYU was founded in 2010 by Sensei Sandra Contreras, a student of KYOSHI Shoko Sato and a former elite athlete.
OKUKAN is walking distance from Coburg Station, is easily accessible by tram and bike (via the Upfield Bike Path). It's 7km north of Melbourne CBD.
OKUKAN has natural ventilation, heating and cooling system and medical grade HEPA filters.
OKUKAN is a Member of Karate Victoria and of the Australian Karate Federation.