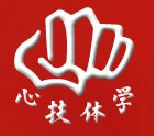 About us:
At Samurai Karate we offer traditional Japanese Shukokai karate in a warm and friendly environment. Karate is known to build confidence and self esteem while you are getting fit and challenging yourself in new ways. It is not biased to any race, age or gender. We teach separate classes for ages 4 years to 7 years, 8 years to 15 years and Adults (15+ years) in beginner, intermediate and advanced levels. Sports Karate is also a part of the Samurai curriculum.
We have students who regularly participate in National and International Karate tournaments at the highest levels, who ultimately bring their experience back to the dojo for us to learn from. We are in direct communication with Sensei Paul Mitchell, an 8th Dan Hanchi who provides us with astounding courses. There are also opportunities for students to compete with opponents from other countries through our international organization.
Shukokai Karate Association (ASKA) is Affiliated to: World Karate Federation (WKF), Shukokai World Karate Association (SWKA), Seikukai, Sangokan, Samurai Karate International, Australian Karate Federation (AKF), Karate Victoria, Queensland Karate Association Inc., Australian Karate Federation WA Inc., & AKF Tasmania.