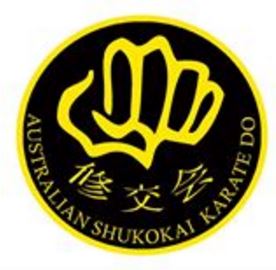 What will students learn?
My classes are disciplined and also fun. In my experience, children learn best when they feel comfortable with their instructor and enjoy themselves. Some of the many benefits of karate training are –
Improved personal awareness and self-confidence, focus and discipline
Learning self-defence strategies and techniques
Karate skills including punching, kicking and blocking
Improved fitness, strength, agility and coordination
Through consistent training, the benefits of karate help the student to become a better version of themselves.
To see some photos, and get the most up to date info about my club please check out our facebook page
www.facebook.com/torquaykarate 
Shukokai Karate Torquay is affiliated with Australian Shukokai Karate-Do Dandenong, of which Sensei Ennio Anselmi is the chief instructor. We are also affiliated with the Victorian, Australian, Japanese and World Karate Federations (WKF).